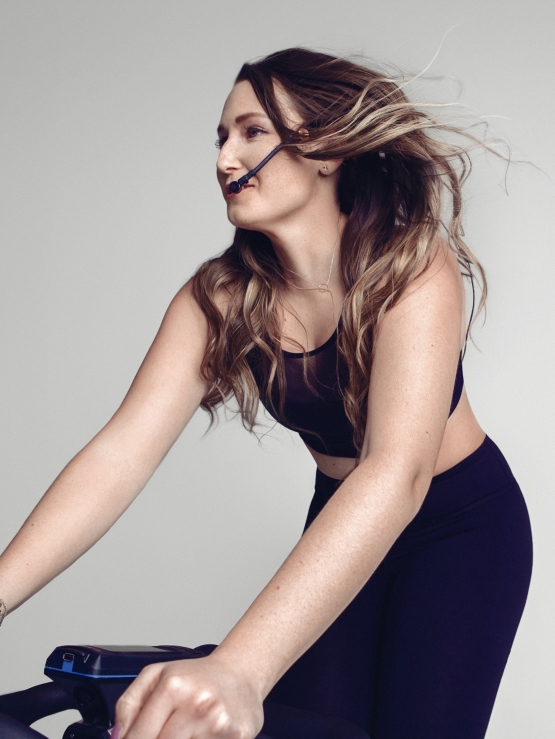 While a full-body work out it is, you don't expect to work your core so hard in spin – until you take Sonja's class. This girl will have you laughing so hard you'll be clutching your obliques for relief while trying to keep your balance in a jog (new choreo move, anyone?). If you doubt this, just think, her ideal job is to be the person that helps Ellen come up with funny gifts to give her celebrity guests on her show. We're pretty glad her second ideal job (probably) is to be a spin instructor, so lucky YOU! However, make no mistake, you may be laughing and singing along to throwback karaoke jams, but you'll also be leaving class sweaty and sore because Sonja is going to put you to work. On the upside, Sonja is a fan of fun (could you guess), so she'll probably be inviting you to rehydrate with her over a few beers over at Cold Garden Brewery.
WHAT SHE'S DANCING TO...


IF YOU COULD HAVE ANY JOB, WHAT WOULD IT BE?
I'd work for Ellen coming up with the funny gifts she gives to her celebrity guests

ON A SATURDAY NIGHT YOU CAN FIND ME...
Hanging out with the Millies, drinking wine, eating brie, having lots of laughs.