Jess E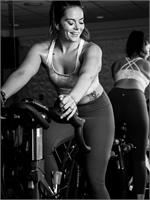 Jess E instructs the following:
50 minutes of our classic Stax 50 + an OPTIONAL 10 minutes of deep stretching in our studio to relax muscles, benefiting performance by enhancing recovery and retaining flexibility #balancebaby!




Happy 24th Birthday Daria Cho!! Come spin with us as we celebrate Daria. PRIVATE BIRTHDAY PARTY! INVITE ONLY.