Alex Z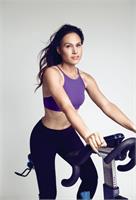 Alex Z instructs the following:
Stax 50 - It's time to get lost in the rhythm of a hot new playlist, and we are here to deliver the ride you crave. Stax 50 is all about providing a high intensity, fun workout in an environment where our instructors are most creative. We motivate through our language and feeling descriptors and always ride to the beat of the music. Trap, Pop, EDM, Rap/Hip-Hop & Bounce...we play it all, so be prepared for a party on the bike with plenty of dirty drops and heavy bass. All Stax 50 classes include a weight track, full body choreography & safe upper body movements.




All the feel good jams to top off you week, followed by beers from our friends at Mill Street!